Looking for an easy-to-use self-massage tool that you can conveniently use anytime and anywhere? This Deep Tissue Massage Gun is all you need to soften stiff muscles, relieve aches, pain, and soreness.
It increases circulation and range of motion and improves the overall health of the body's soft tissue. 
Premium design with 4 interchangeable heads to target different areas of the body like the legs, back, arms, feet and neck. High quality motor penetrates deep into muscle tissue to reduce soreness and muscle tightness.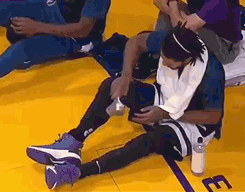 Used by elite athletes, the product helps recover from muscle soreness effectively. Promotes circulation and Improves range of motion and helps accelerate warm up and recovery. 
WHY OUR CUSTOMERS LOVE THE DEEP TISSUE MUSCLE MASSAGER GUN:
✅EFFECTIVE PAIN RELIEF: Helps you overcome muscle soreness, relieve body fatigue, combat stiffness and spasms
✅INCREASED BLOOD FLOW: This treatment promotes blood flow to decrease lactic acid build-up which enhances the recovery of muscles and tissues
✅MULTIPLE MESSAGE MODE: It comes with 4 interchangeable head attachments, each one specifically designed to target and promote flexibility
✅GREAT FOR DEEP TISSUE PERCUSSIVE THERAPY: Suitable for thick muscle tissue, cervical vertebra massage, and full-body muscle massage relaxation.
✅CONVENIENT: Features premium rechargeable Lithium-ion battery and has three-speed settings that deliver a perfect combination of power, performance, and variability
✅INTERCHANGEABLE HEADS: The U-head is used for the spine, the bullet head is for joints, deep tissue and trigger points, flat head is for all parts of the body, and big ball head is used for large muscle groups
✅DISCREET: Ultra-quiet working sound level
✅RELAXATION ON-THE-GO: Allows you to enjoy the deep tissue massage and relaxing at home, office or during a long trip
✅ADJUSTABLE SPEED LEVEL: It has 3-speed setting from Level 1 to Level 3, (pulse frequency 1900 rpm/min- 3300 rpm/min)
Massager Gun
Awesome product! Great and portable massager that really relieves pain. Thanks Relaxed Gym.
Amazing piece of equipment!! I recommend to anyone with lots of pain either from working out or for relaxation!
I am very happy with this purchase and great communication with customer support